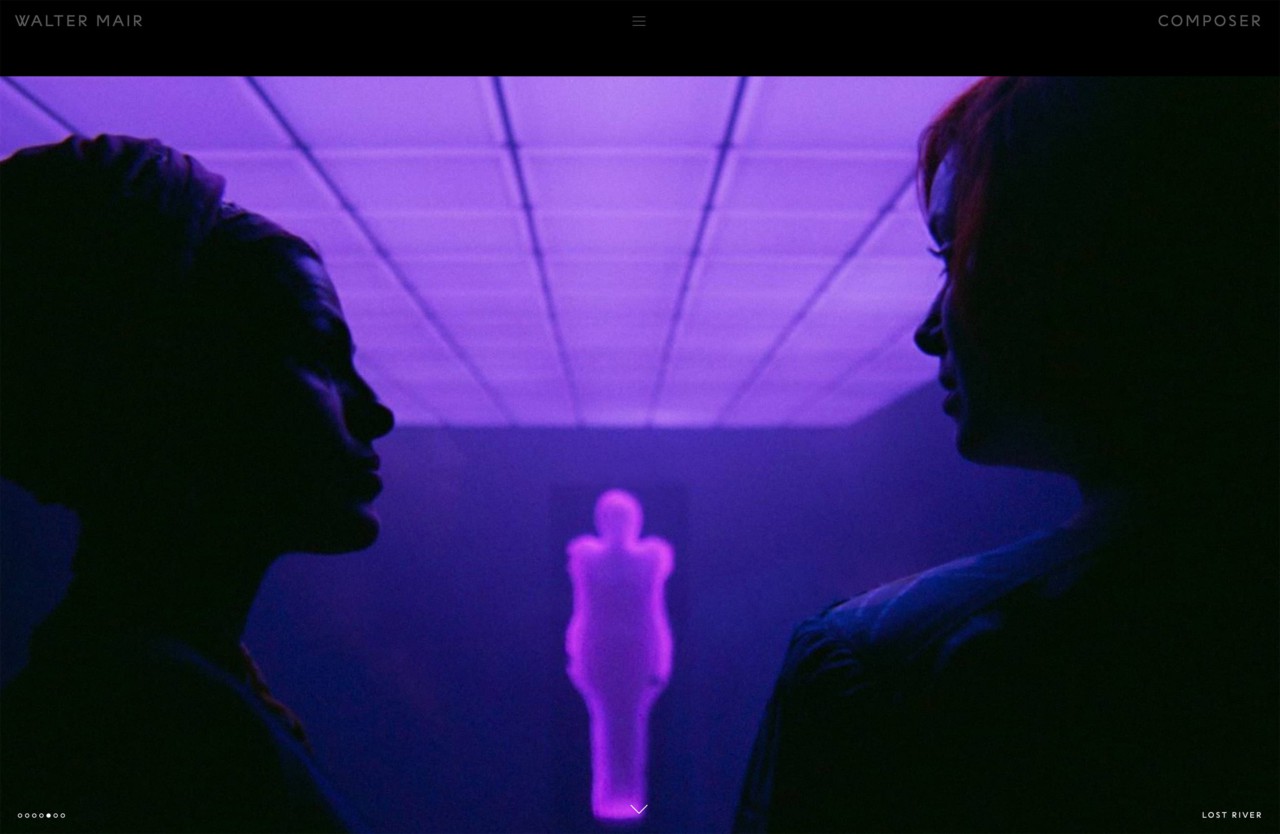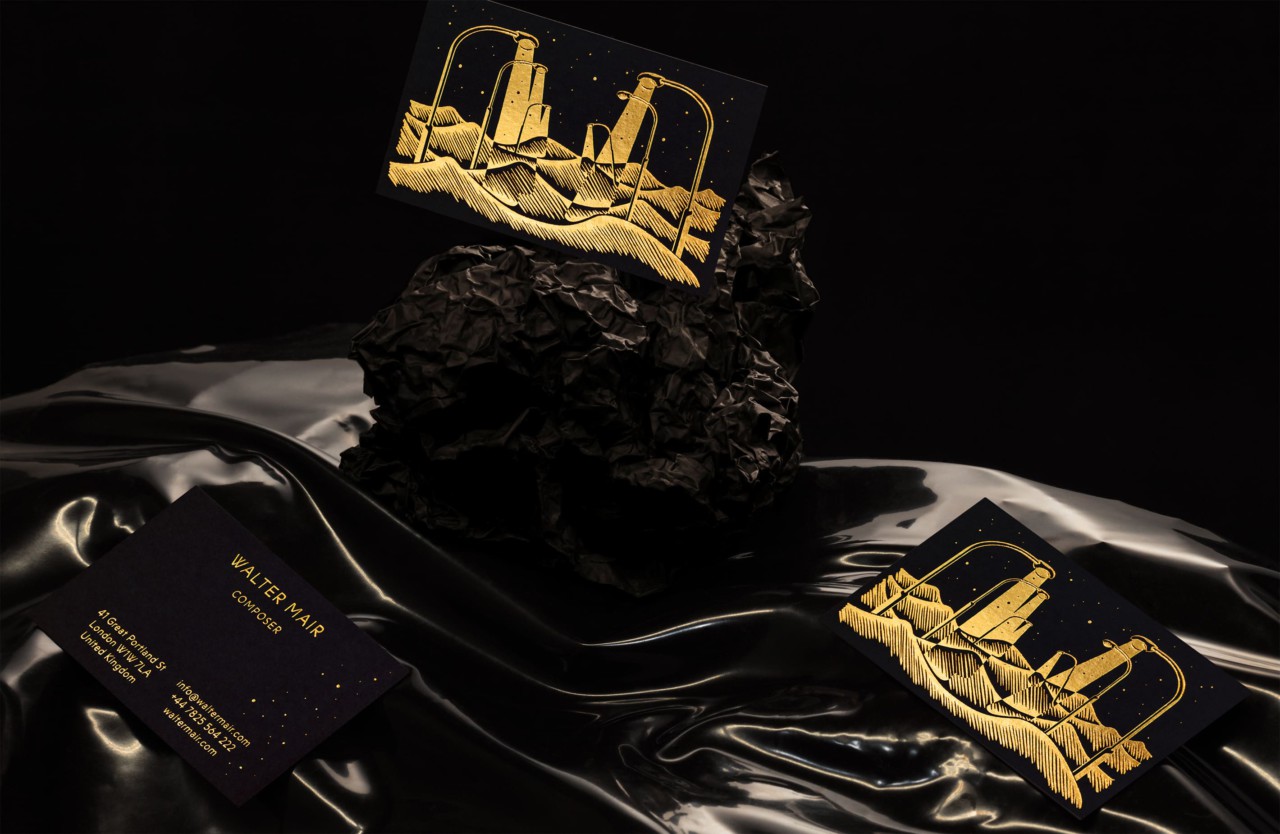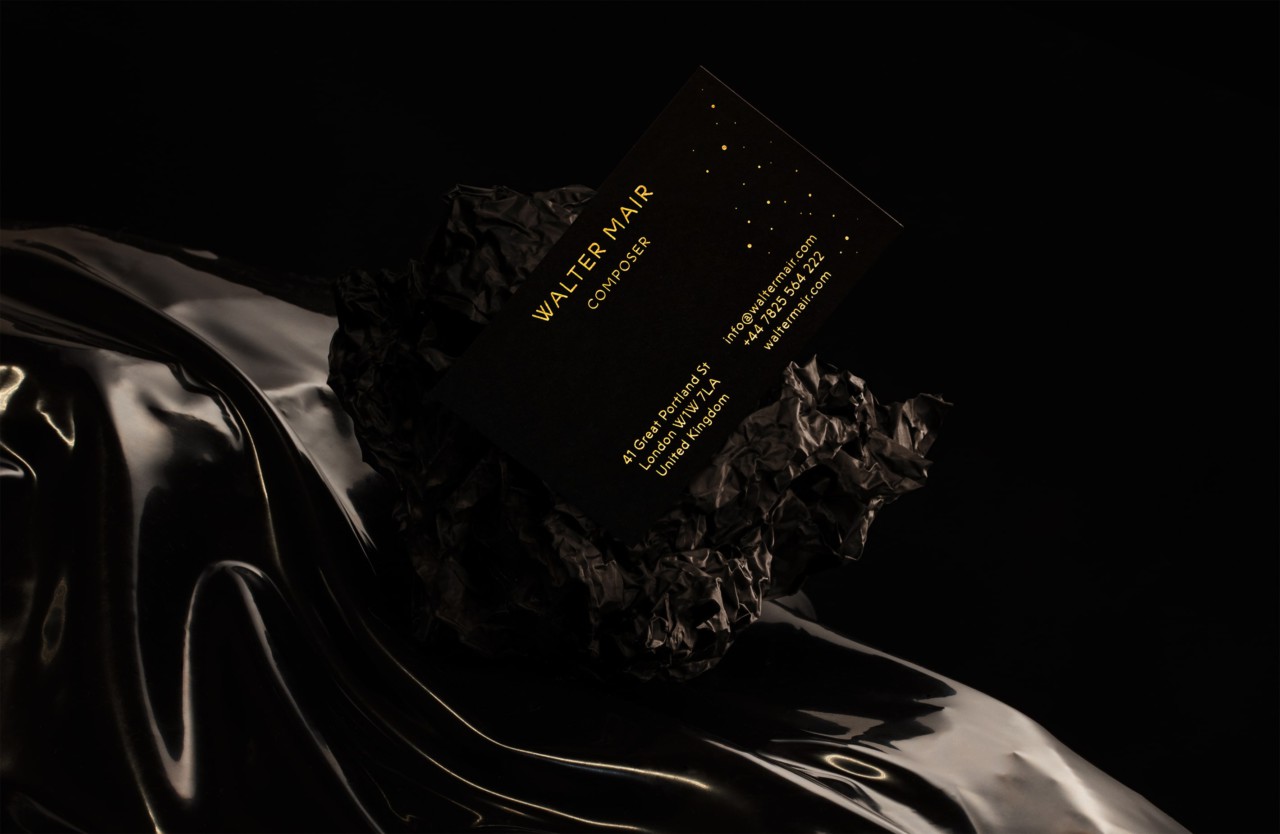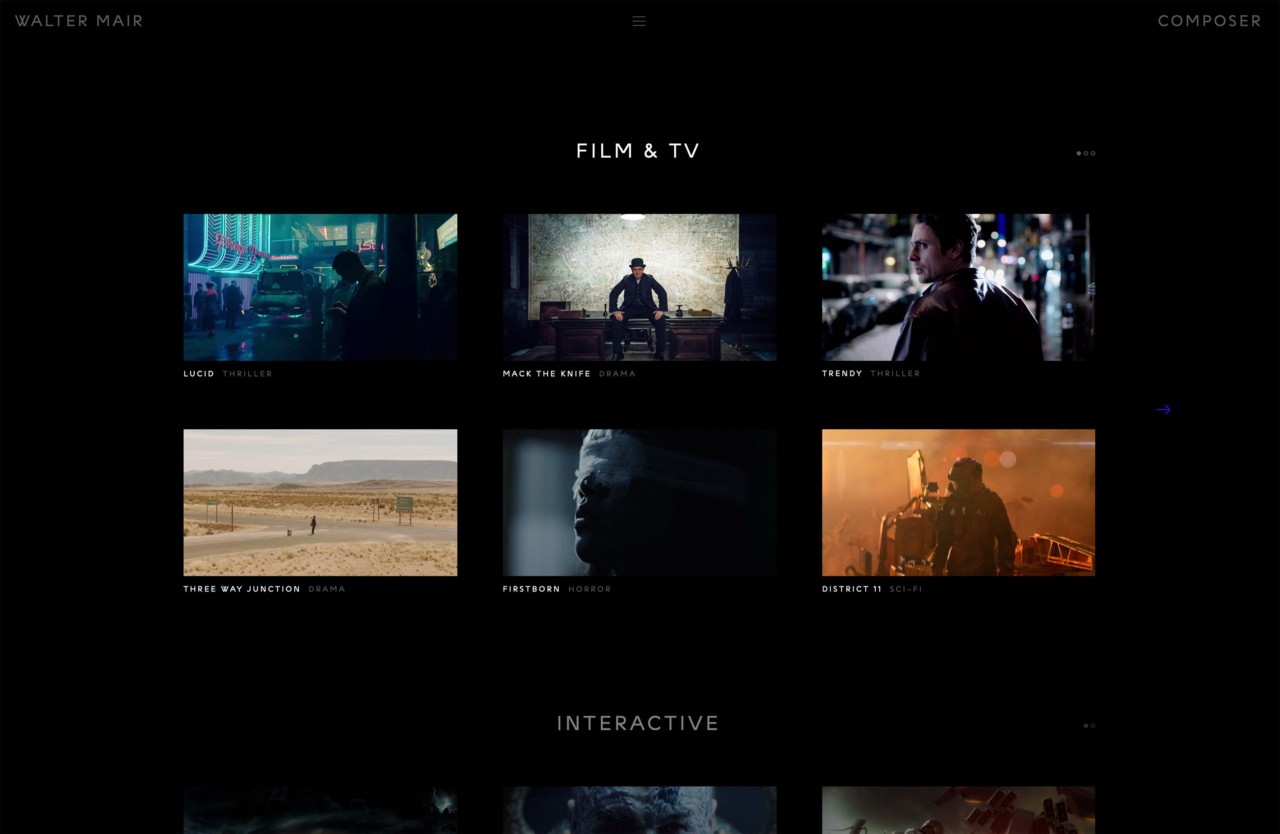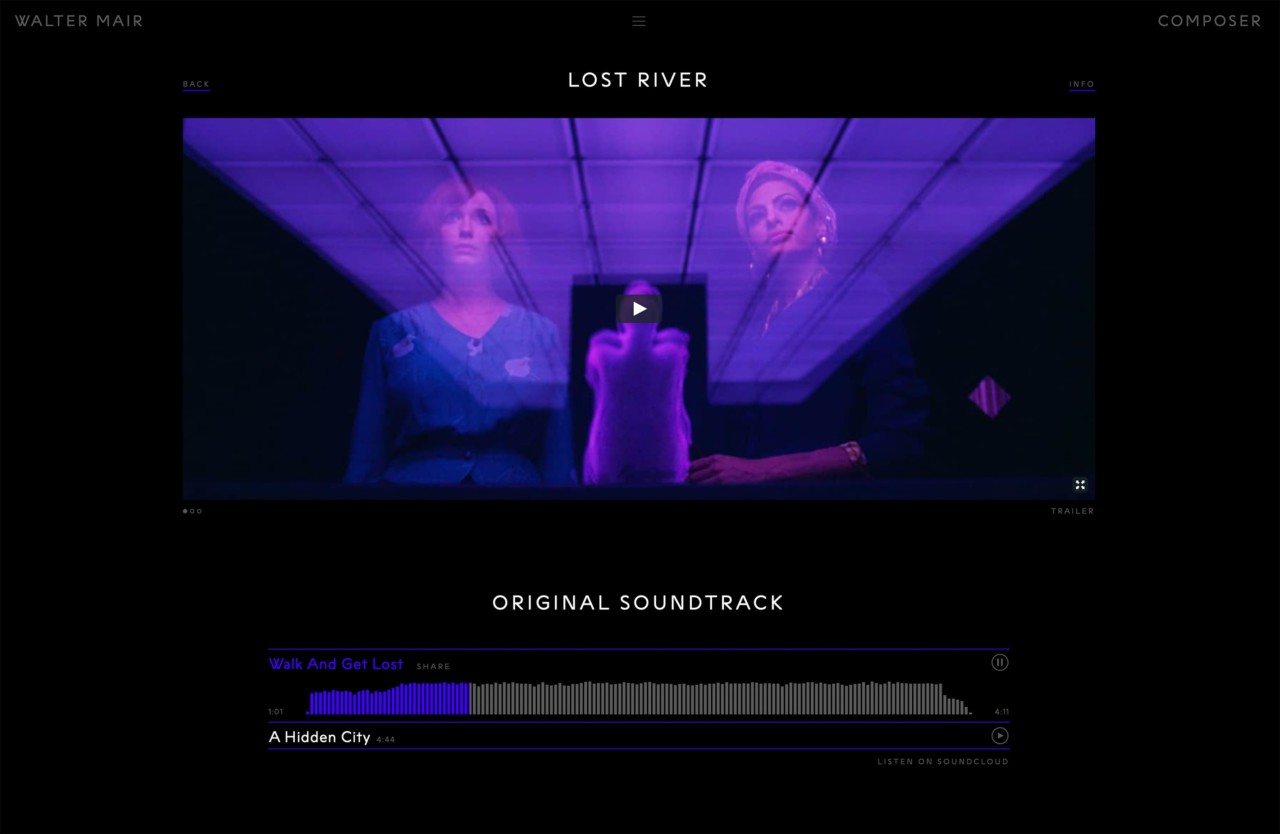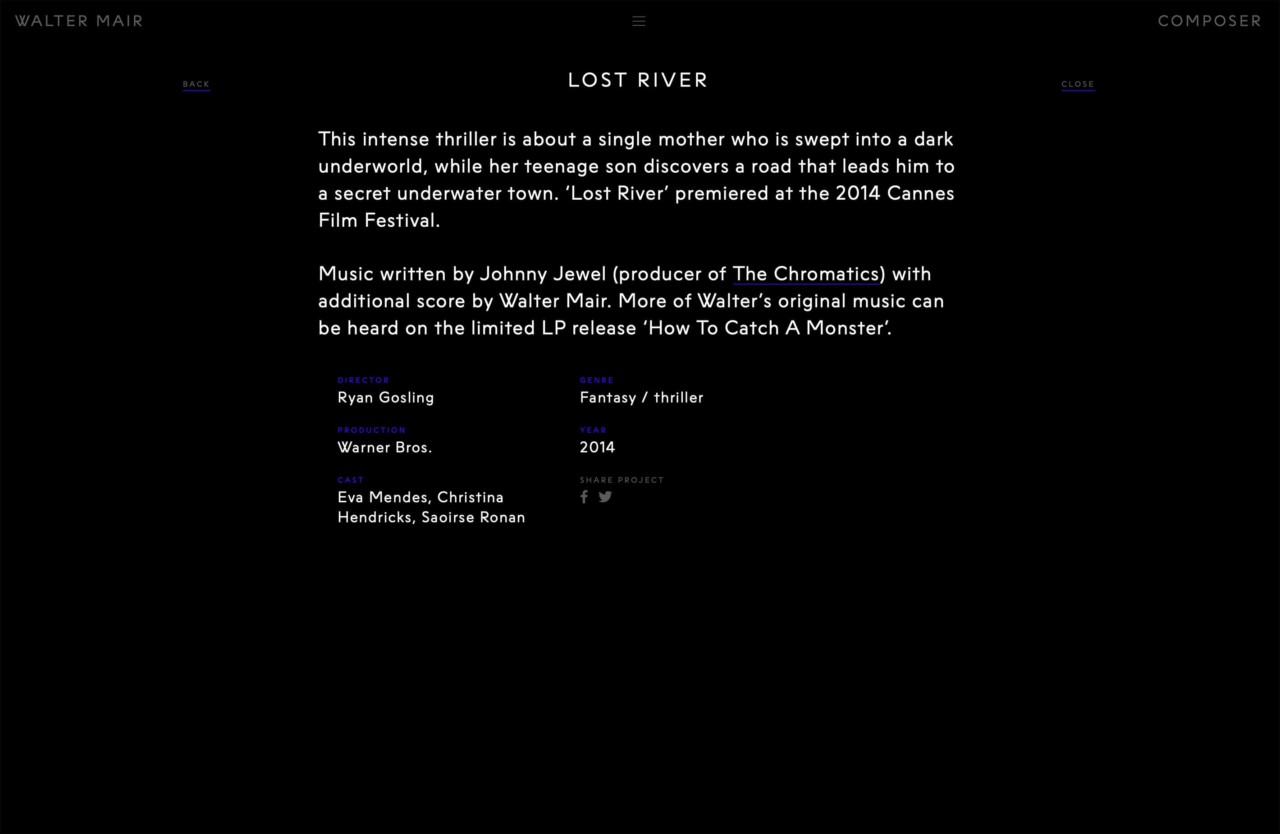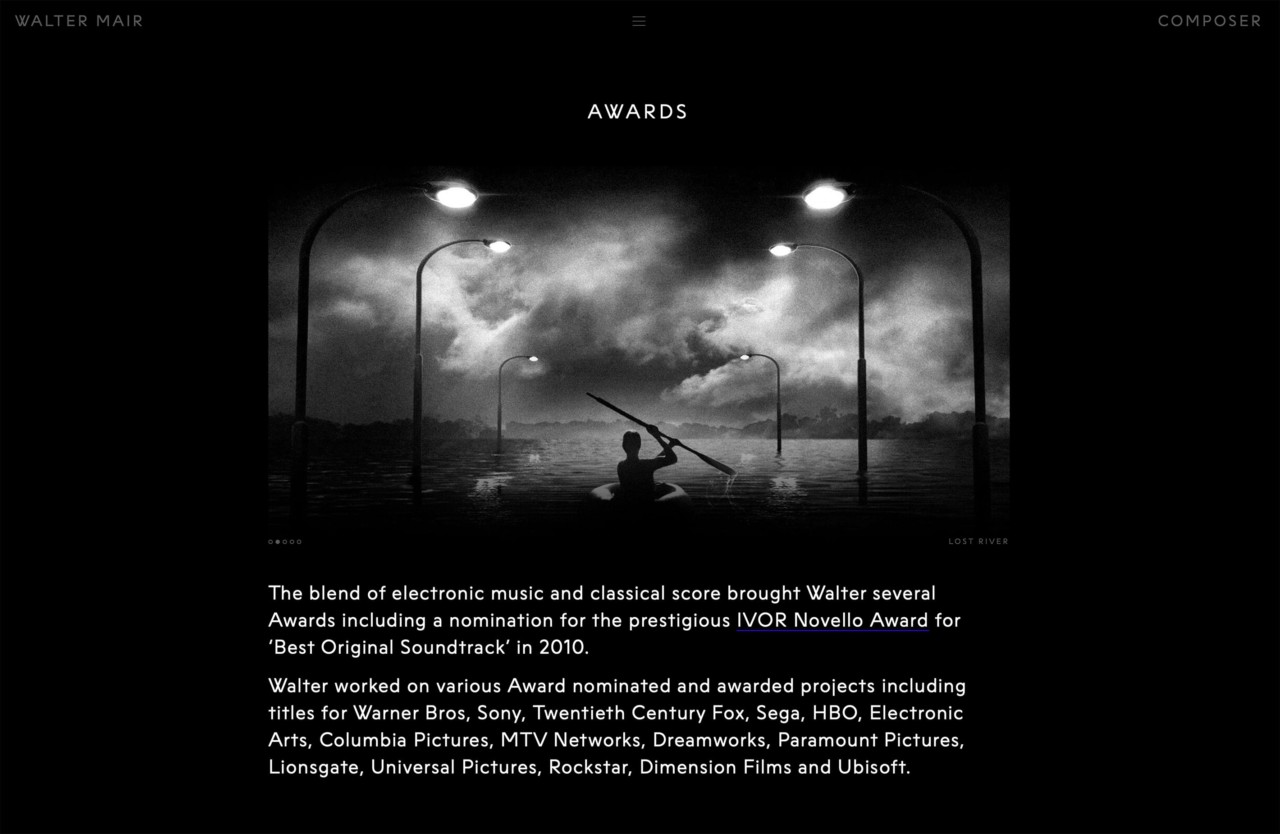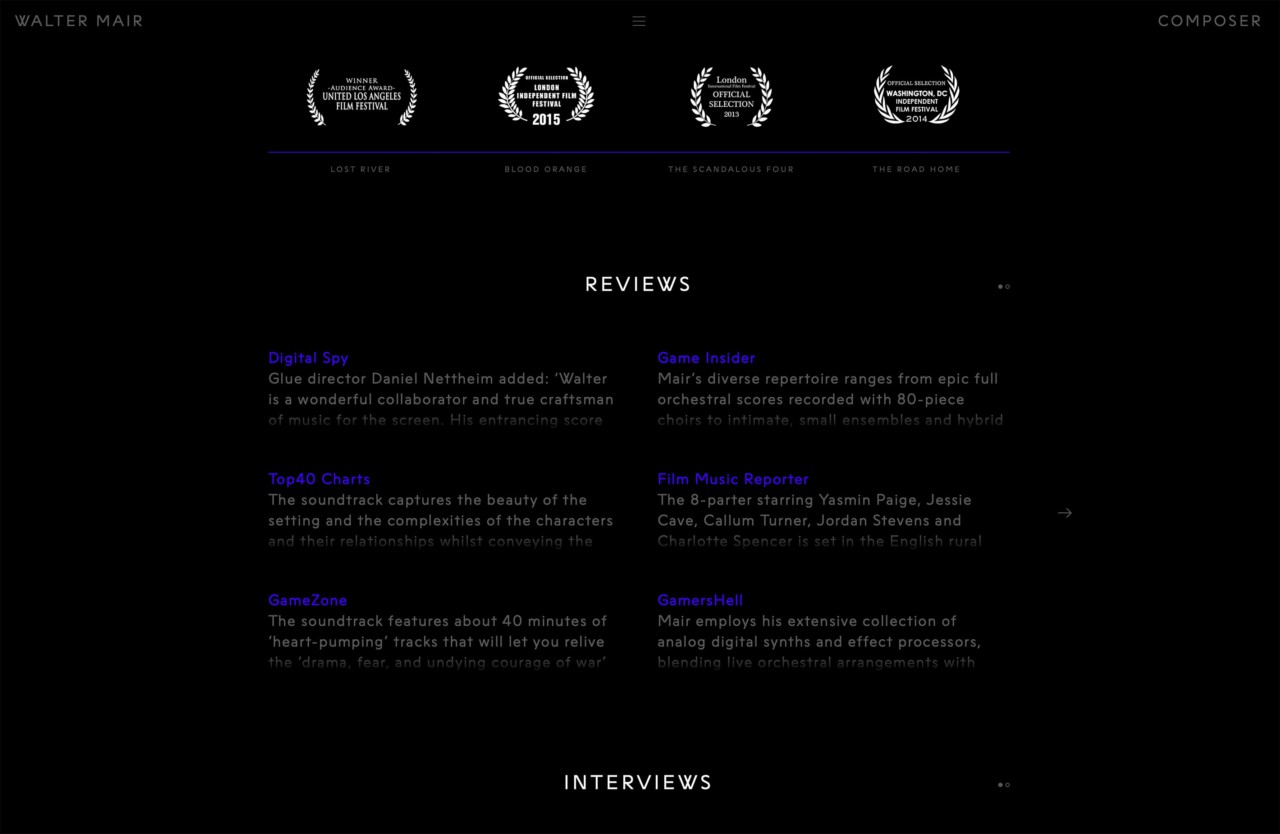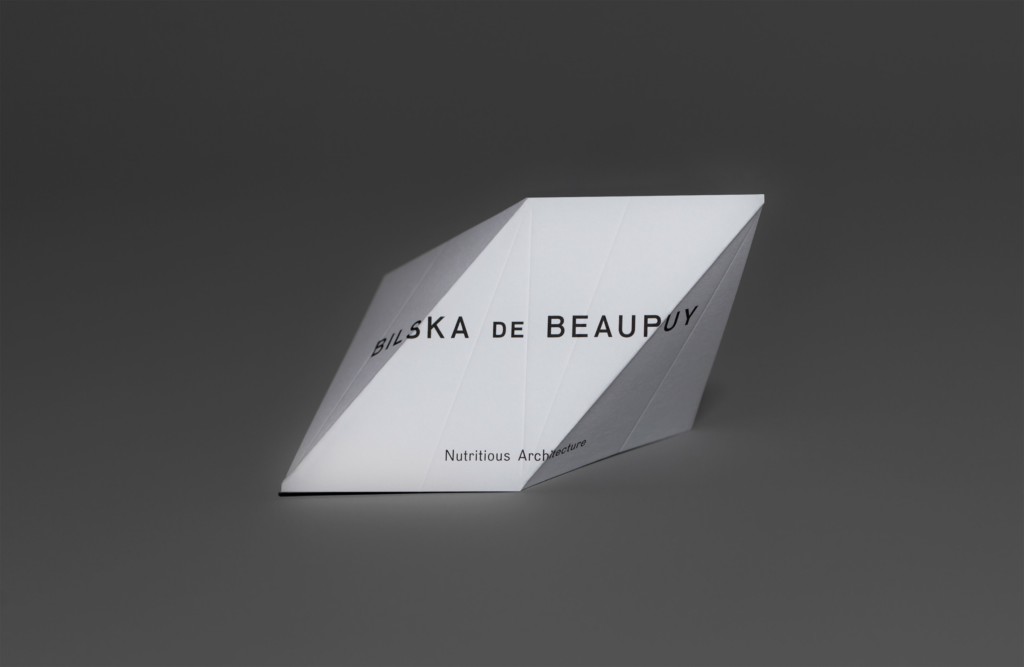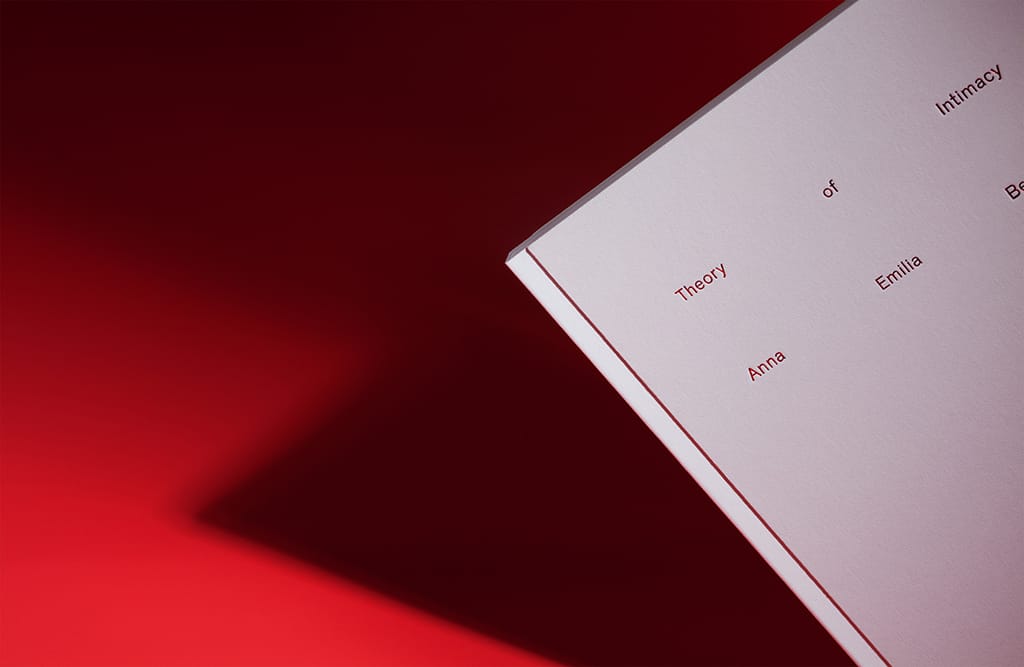 Theory of Intimacy
Visual identity and digital experience for Walter Mair, a London–based composer for film, television and interactive.
All featured work is connected to the composer's personal SoundCloud profile enabling him to manage both single tracks and full soundtrack playlists solely through the platform. Mair's website subsequently fetches all relevant data such as playing time and waveform images and creates a custom music player with interactive audio track timelines.
The elaborate artwork on Mair's business card adopts visual cues from 1950s science fiction magazines — entering a new, unexplored realm.